Employee
Longevity
Valued for commitment to excellence and teamwork.
Employee loyalty lies at the heart of Dimeo's ability to provide a high level of consistent service to our clients. Dimeo professionals understand that they are valued for their commitment to excellence and teamwork.
The organization strives to align an employee's natural talents and professional skills and interests to our work in creating a culture where employees can advance and spend a significant portion, if not their entire careers with Dimeo.
Careers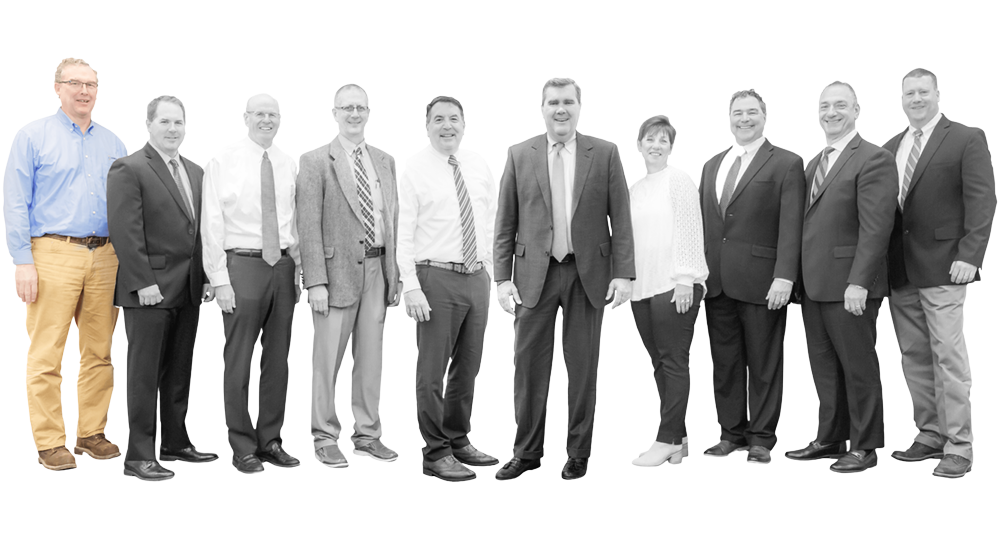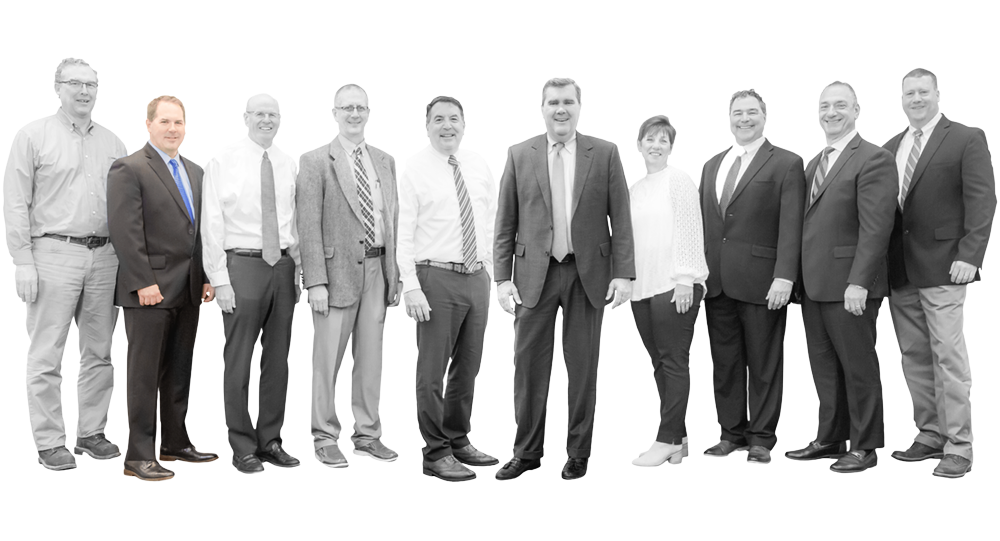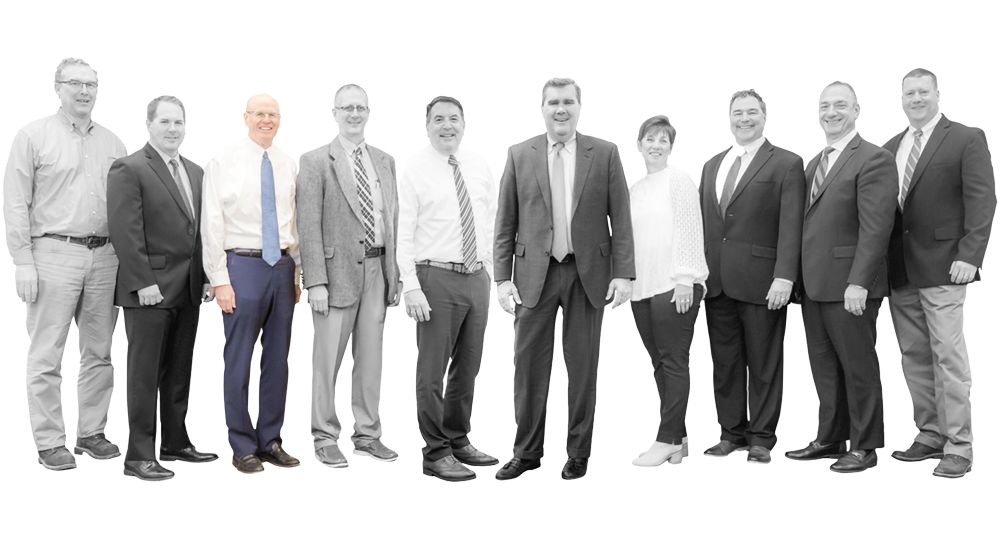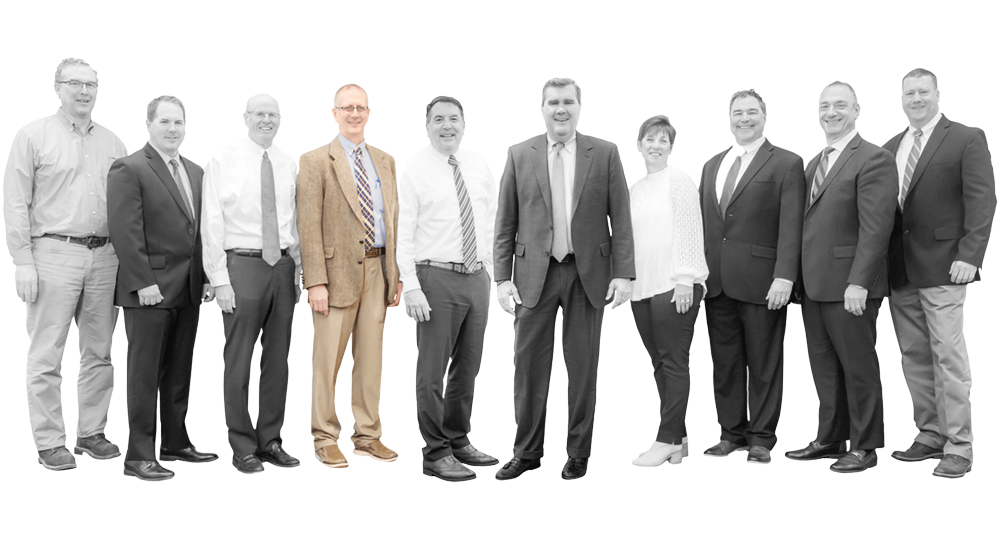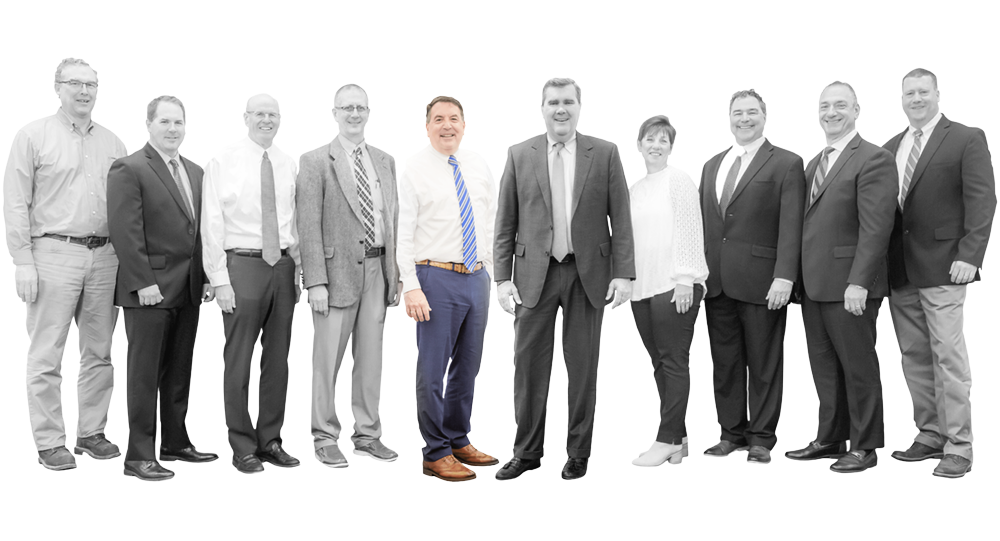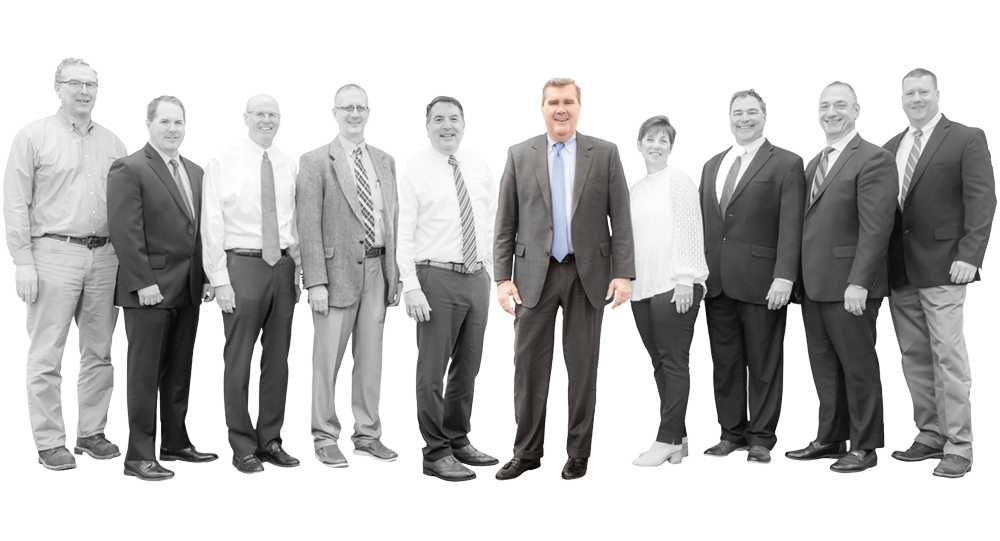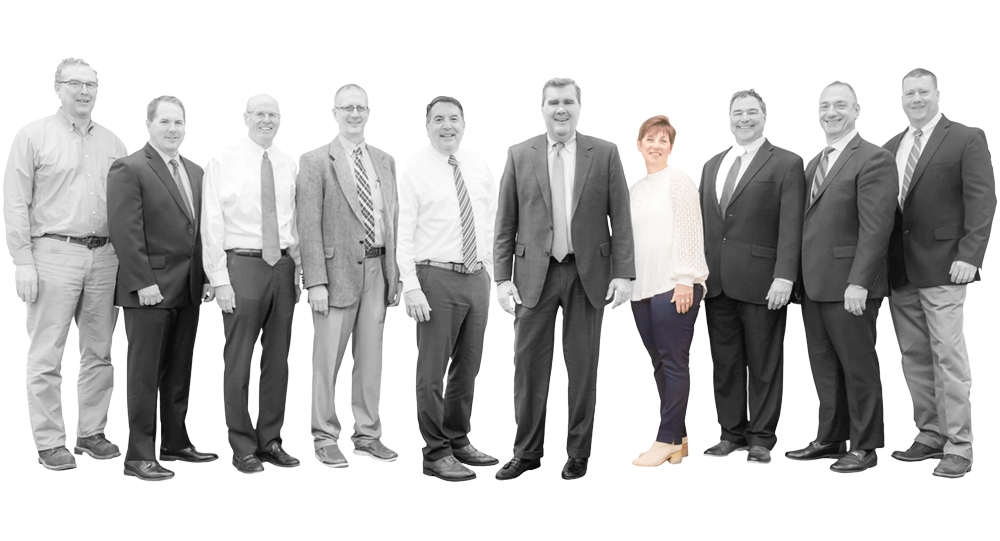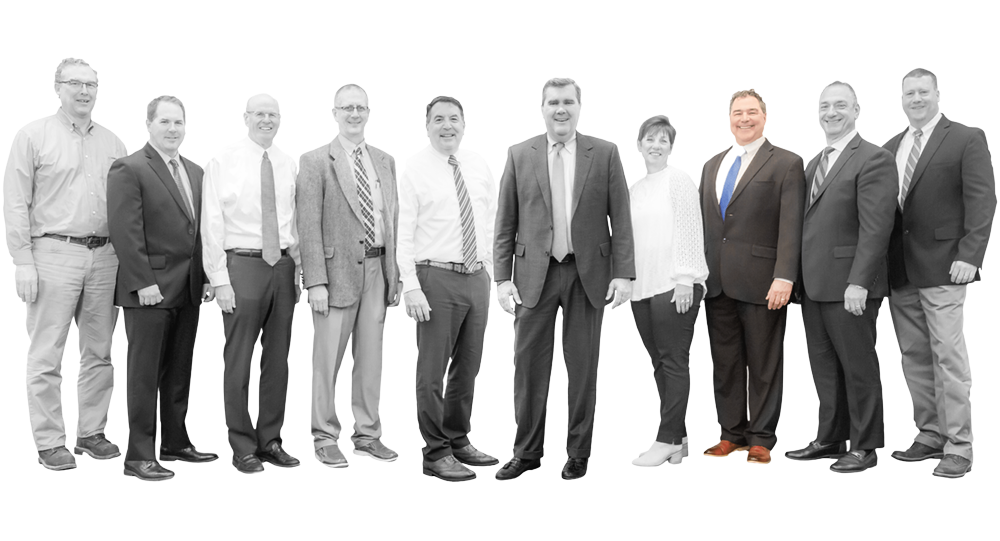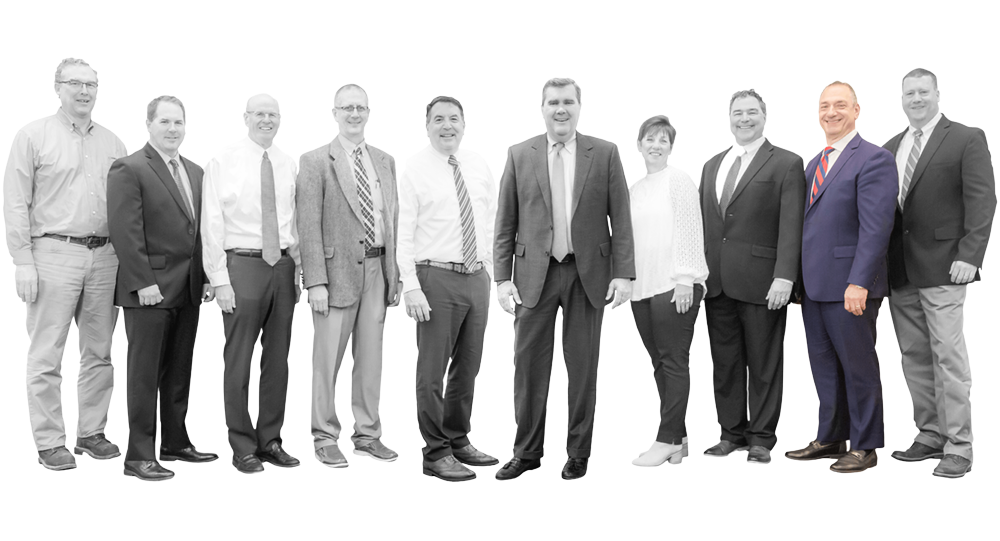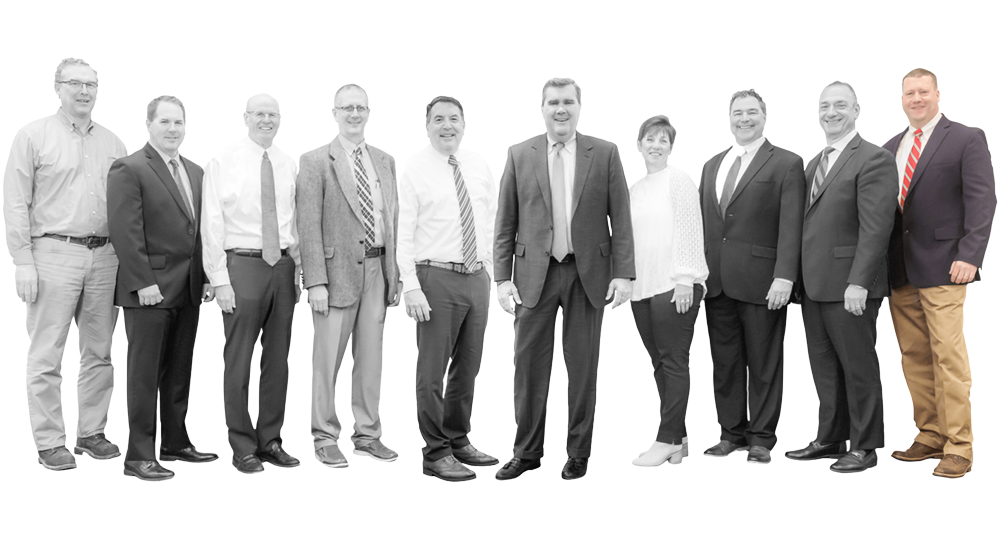 BOB
KUNZ
Corporate Safety Director
As Safety Director, Bob oversees the creation and enforcement of the project safety program for each project. He performs unannounced OSHA-type inspections on projects and closely monitors and issue abatement procedures for each and every violation. Bob will oversee all of the safety officers' work including subcontractor orientations, review of subcontractor safety programs, and the mandatory on-site training program for all participants involved in the project.
Prior to joining the Dimeo team, Bob served as the Safety Director and Civil Rights Compliance Manager for Cardi Corporation, where he was responsible for reducing the EMR to 0.56. Because of Bob's diligent efforts to improve safety on all of Dimeo's jobsites, the Company's EMR has dropped to .60, far below industry averages. As a testament to Bob's dedication to safety practices in the construction industry, he was awarded by the AGC of Connecticut the 2012 Construction Safety Professional of the Year Award.
DOUG
PECKHAM
Vice President, Boston Operations
Doug graduated from the University of Rhode Island with a degree in Civil/Environmental Engineering and joined Dimeo in 1988. He quickly progressed through the ranks as an Field Engineer, Project Manager, Senior Project Manager, Project Executive and now, in his current position as Dimeo's Vice President of Boston Operations. Doug has successfully completed six LEED certified projects.
STEPHEN F.
RUTLEDGE
Executive Vice President/Chief Operating Officer
Stephen leads the day to day operations of the organization. In his role he interfaces on issues focused on risk assessment, quality, human resources, and client relations. Stephen joined Dimeo in 1980 and was appointed executive vice president of operations in 1992. During his career Stephen has led major projects with clients including: Amica Insurance, Yale University and Factory Mutual Insurance. Stephen is a graduate of Utica College of Syracuse University with a BS in Construction Management.
MICHAEL J.
FUCHS
Vice President of Preconstruction Services
Michael leads Dimeo's preconstruction planning department including its centralized procurement operations. Overseeing a staff of 17 professionals Mike joined Dimeo in 1993 having worked with several large construction managers throughout New England. Mike's career with Dimeo has included the growth and development of the firm's estimating capabilities and the associated planning of major projects. Mike is also a graduate of Utica College of Syracuse University with a BS Degree in construction management.
Anthony
Dematteo
Vice President Business Development
Anthony leads Dimeo marketing and new business development activities. Joining Dimeo in 1990 Anthony's efforts have focused on cultivating new client relationships and expanding Dimeo's presence throughout New England. Anthony's career also includes senior financial management and project management responsibilities with other major builders. Anthony is a graduate of Baldwin Wallace University with a Master in Business Administration degree.
BRADFORD S.
DIMEO
President
Brad represents the third generation of his family to lead the firm's construction interests. Accepting the reins of the organization from his father Thomas P. Dimeo in the mid-90's, Brad's leadership, innovative style and commitment to client service have resulted in significant growth and recognition of the organization as one of New England's leading builders.
LORI
CORSI
Vice President of Administration, AA/EEO Officer
Lori is responsible for the corporate insurance program, claim/loss control, human resource management, training, and management of the administrative staff. She also supports the CFO with financial aspects of the organization. Prior to joining Dimeo in 1987, Lori worked for Grinnell Fire Protection and American Universal Insurance Co. Lori is a graduate of Johnson & Wales University with a BS in Accounting.
Paul
Aballo
Vice President of Construction
Paul is responsible for the field operations of Dimeo projects. He works closely with Dimeo's project executives and project management team in the planning and analysis of project operations including safety, schedule and quality. Paul's career includes major assignments with Factory Mutual Global; the University of Massachusetts; and Cigna Insurance. Paul joined Dimeo in 1986 and is a graduate of University of Rhode Island with a BS Degree in Civil Engineering.
Paul was just named 2016 AGC/CT General Contractor-Construction Manager of the Year.
KOSTA
BITSIS
Vice President/Project Executive
Kosta leads project teams in the healthcare and special project areas of the organization's operations. A 30 year veteran of the Dimeo team, Kosta has managed many of the firm's major healthcare assignments. His work has included major renovations to occupied healthcare institutions including Lawrence and Memorial Hospital, Memorial, Miriam Hospital and Woman & Infants Hospital. Kosta is also a LEED accredited professional and is a graduate of Roger Williams University with BS Degree in Civil Engineering.
STEVEN B.
AVERY
Chief Financial Officer
Steven leads the organization's accounting and financial reporting activities. Prior to joining Dimeo in 1996, Steve was an audit manager with Deloitte & Touche LLP focused on assurance, merger and acquisition engagements within the construction industry. He has been a leader in a number of key areas including the establishment of Dimeo's self performance operations as well as financial, insurance, and bonding activities. Steve is a graduate of Babson College with a BS degree in Accounting and is currently licensed as a Certified Public Accountant.
Thoroughly understanding the owner's project goals and objectives specific to their needs drives the manner in which we approach the management of our work. No project is identical, therefore we challenge our teams to develop innovative new solutions that result in project outcomes that not only achieve the owner's project objectives but also ensure long term best value.
Our Values