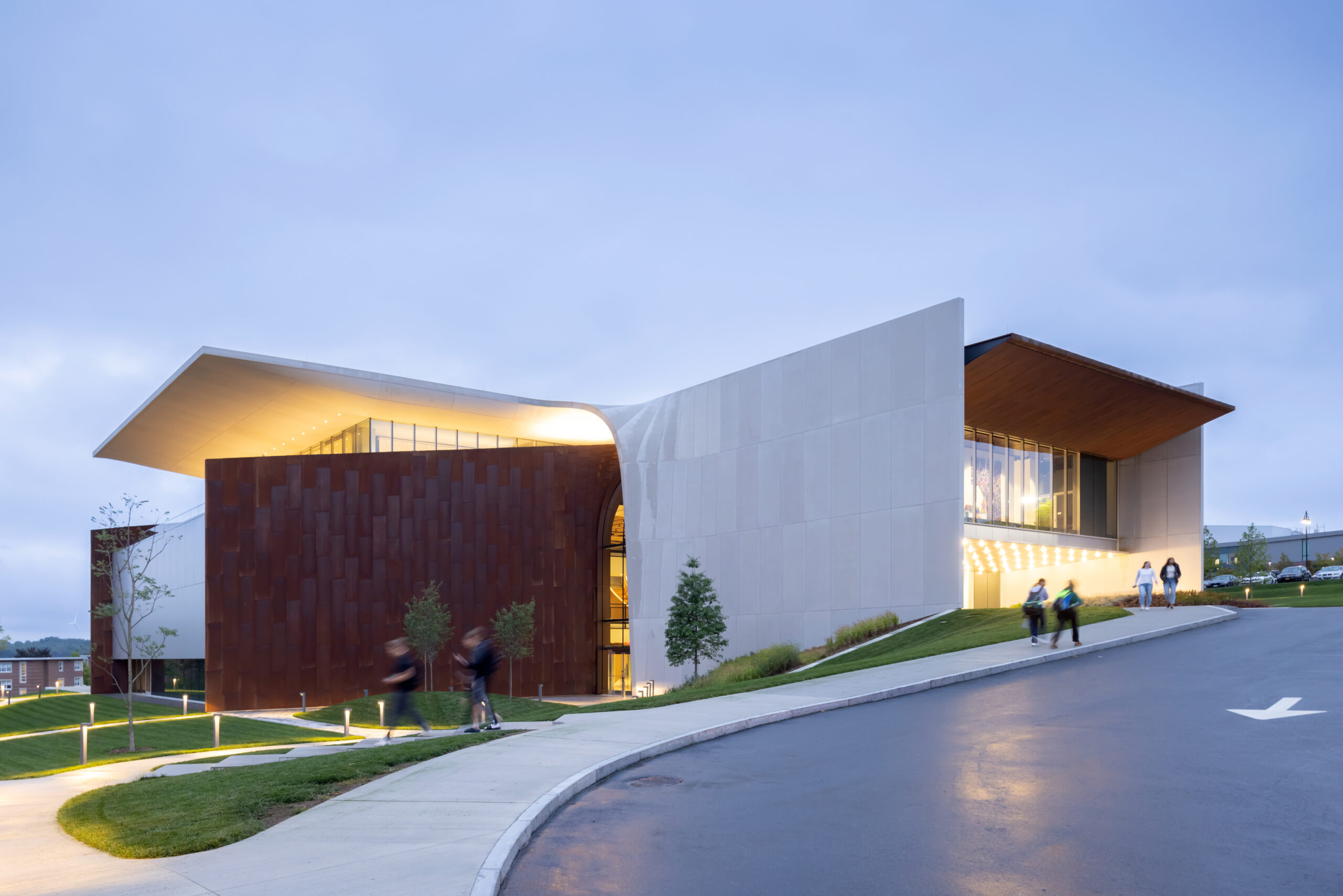 Dimeo Construction Company recently completed the 85,000 sf Prior Performing Arts Center. It is an exciting new building that sets the campus apart from peer institutions and will establish Holy Cross as a regional home for the Arts. Music, theater and the Cantor Art Gallery will come together in one building, designed by the renowned firm of Diller, Scofidio and Renfro and centered by a three-story atrium known as the Beehive. The Beehive hosts a café to welcome outside guests into the facility with viewpoints into each of the creative working spaces.

Facilities include an intimate 400 seat proscenium theater staging concerts, recitals, drama and musical theater as well as rehearsal and practice rooms, a recording studio, dressing rooms and costume storage. The studio theater provides a drama space for experimentation in flexible theater with up to 200 seats. The large rehearsal room, adjacent to a catering kitchen, provides ample space for private and public functions and events and will have a commanding view over Worcester.

State of the art lighting, audio-visual systems and equipment will make this Performing Arts Center one of the finest of its kind in New England. The sweeping arches of wood, glass and other exterior materials will invite artists from near and afar, and the public to enjoy their works. There are exterior gardens in each of the corners of the building, one of which includes an amphitheater. The Cantor Art Gallery has greater exhibition space and the ability to showcase the Colleges vast collection. This space can also serve as private and public function space and will further the Colleges ability to attract major collections and exhibitions.